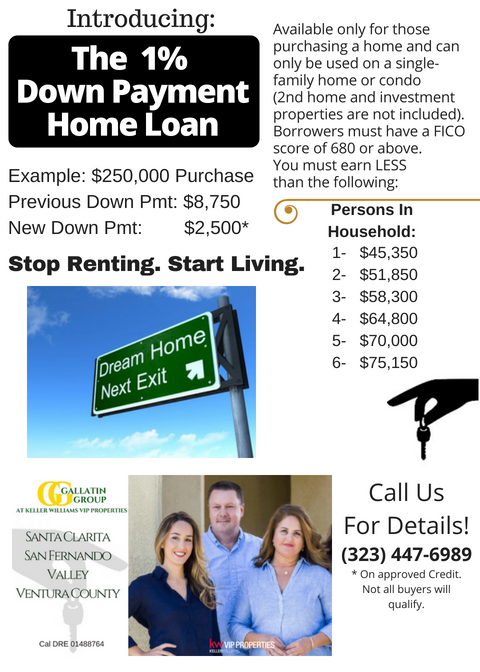 Santa Clarita and Los Angeles home buyers: Here's Great News: The 1% down loan. Available only for those purchasing a home (no refi's) and can only be used on a single-family home or condo (2nd home and investment properties are not included). Borrowers must have a FICO score of 680 or above.
If you don't HAVE to have a low down payment and are more excited about saving money on CLOSING COSTS, we've got you covered there too.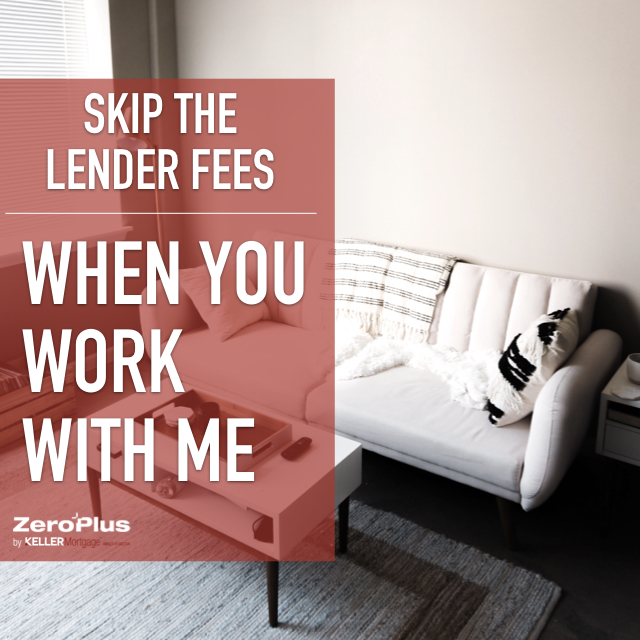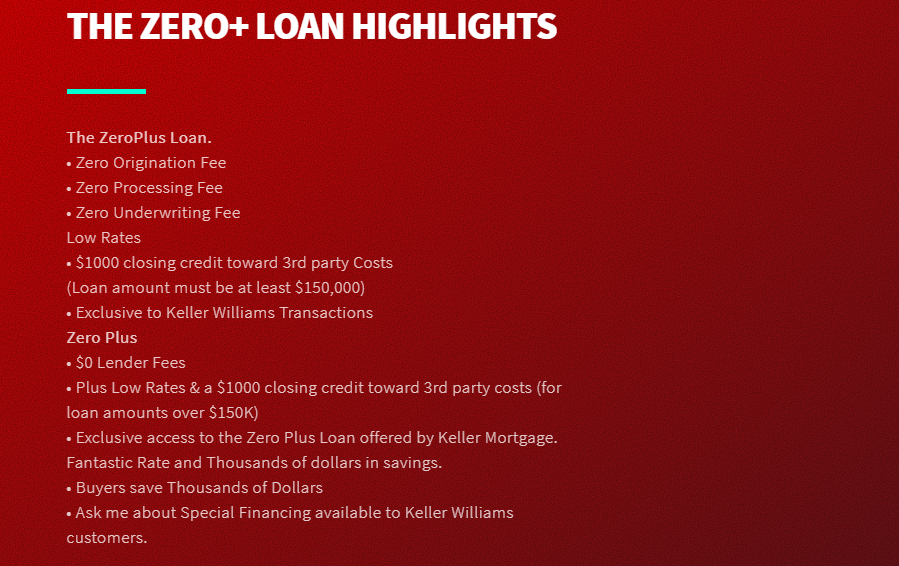 Reach out to us, your Santa Clarita Realtors, for the full story..