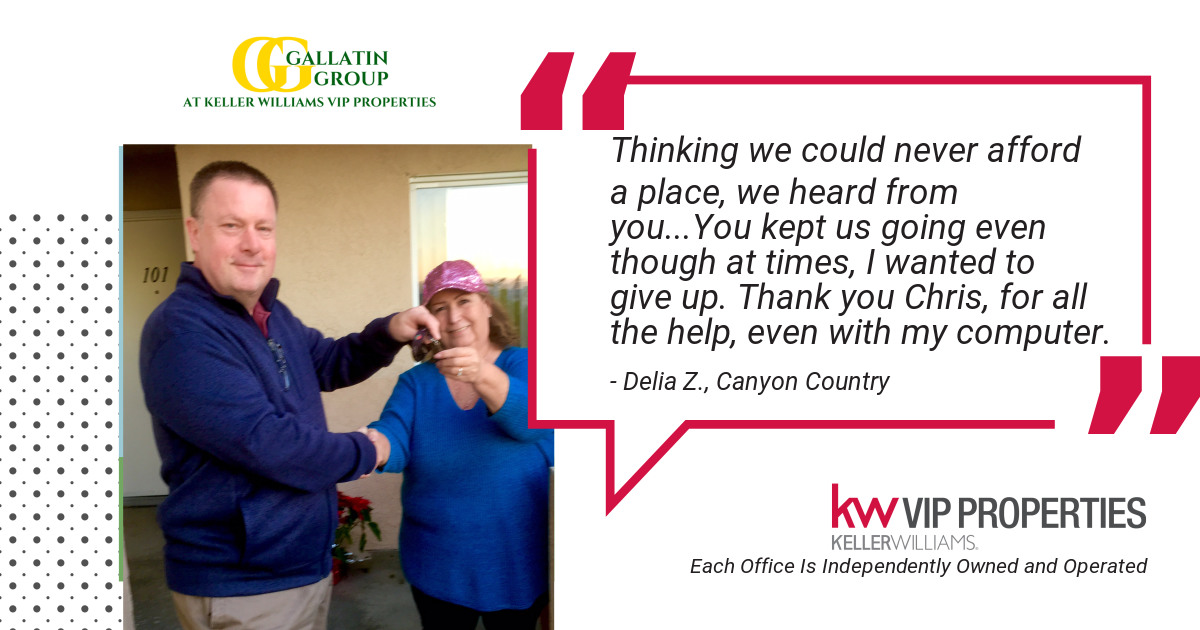 Back in 2016, Chris, you dropped off a flyer at my door in the Terrace. I was so unhappy living there that it gave us hope and I called you. In 2017, you helped us find our condo, and we have been grateful for living here, but we knew as we get older, it would not work for us.

Thinking we could never afford a place, we heard from you guys about Santiago Estates. We got our hopes up, and it didn't come to pass, but CV did! Through all of this, we finally have a home and are thankful for all of your help.

You kept us going even though at times I wanted to give up. Thank you, Chris, for all the help, especially the computer among many other things.
— Delia Z.