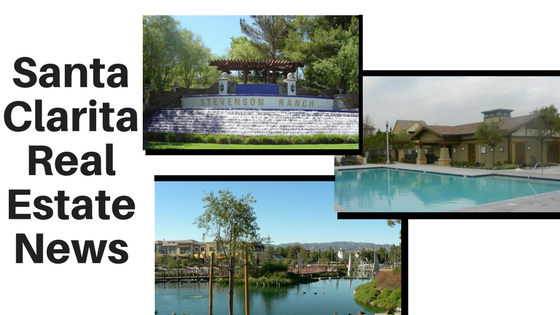 SALES VOLUME
Valencia will always sell the most homes in any given month, with about 100 homes sold per month, but the others local towns are jockeying for position as the 2nd through 4th most active markets over the past 2 years. Canyon Country passed by Saugus to become the 2nd hottest market, while Newhall passed Castaic to move into the #4 position.
Of note below, is how the balance of homes sold is out of whack in Newhall and Canyon Country. Only 30% of homes priced above $500,000 sold in these communities, making them decidedly "economal places to buy" vs. the 50% balance found in Valencia, Saugus and Castaic.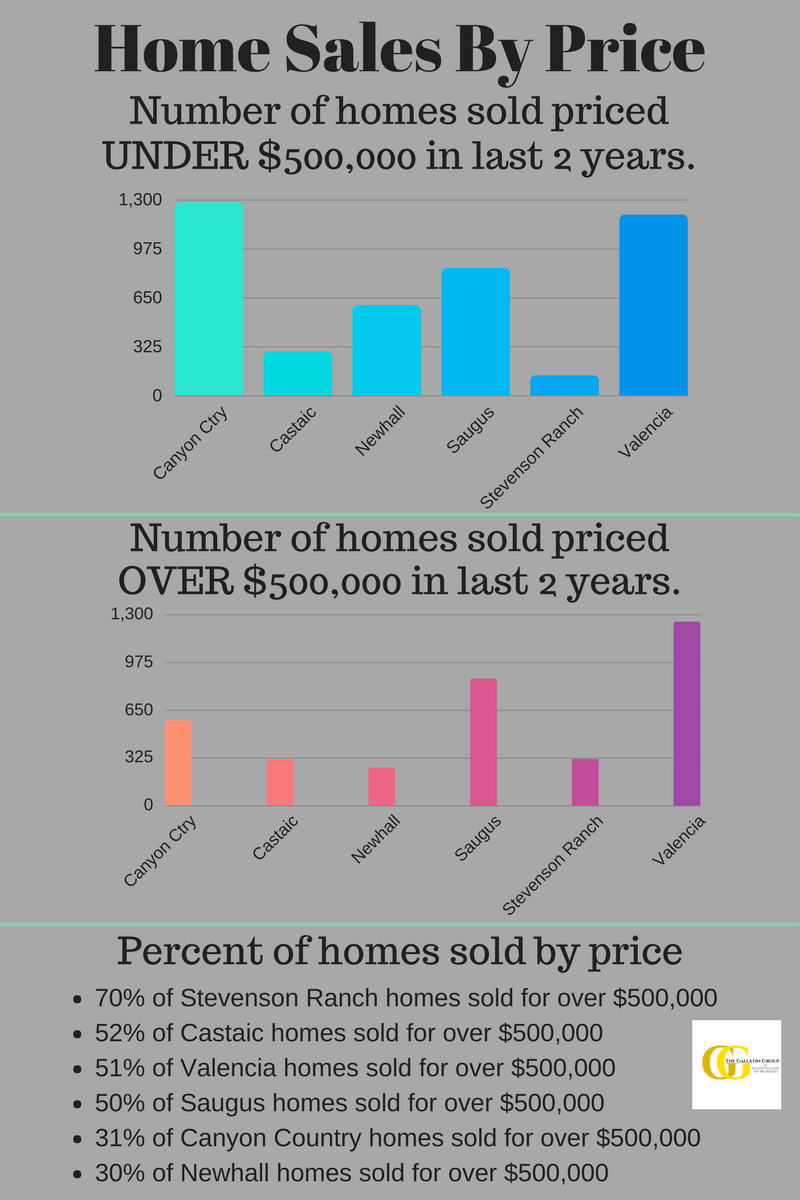 NEIGHBORHOOD PRICES – THE PULSE
In sheer volume, Valencia is the hotspot for Santa Clarita. The next issue is actual prices by neighborhood. Two neighborhoods in Canyon Country and Castaic lead the pack in home prices. The luxury, horse-friendly enclave of Sand Canyon in Canyon Country has the most expensive homes on the market, while Hasley Canyon at the absolute opposite end of the Santa Clarita Valley places 2nd. Hasley Canyon homes are set amidst rolling hills, and feature many rural amenities as well.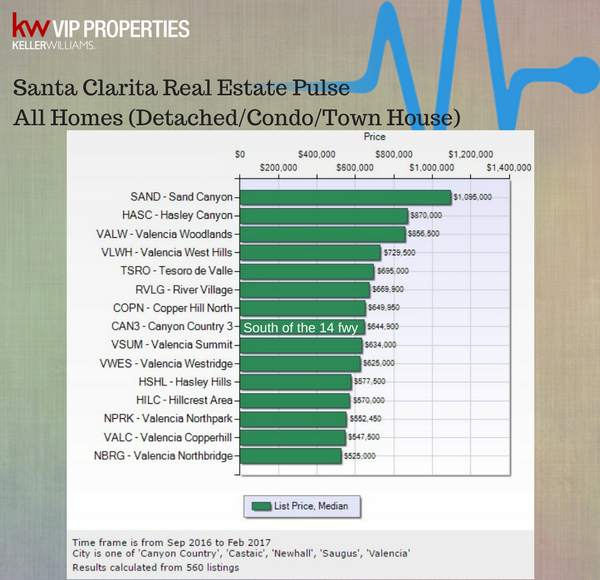 FIRST-TIME BUYERS – THE STARTER HOME REPORT
Below, a look at the median price of 3 bedroom 2 bath (starter) homes in Santa Clarita..
PSF – SANTA CLARITA BY THE NUMBERS
Yet another way to look at home prices in Santa Clarita, is how homes are priced PER SQUARE FOOT.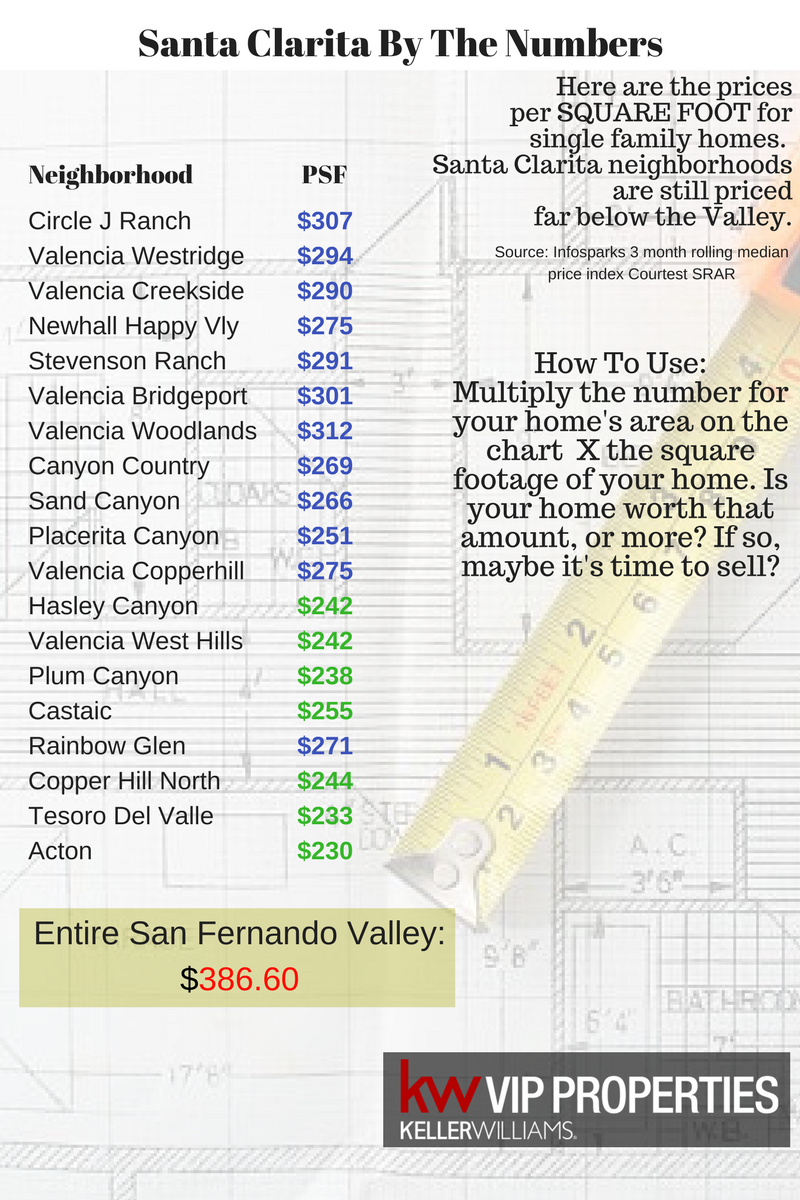 This let's you compare two equally sized homes in different neighborhoods, for how much house you are buying for your money.
Click the image at right for neighborhood rates.
One thing you can count on: Santa Clarita will be a bargain compared to the Valley.
If you'd like to read up on regional and national real estate stories, visit my digital real estate magazine:
HOMESPUN