What Will Santa Clarita Look Like in 2020?
(Asked in 2015)
Should I Move – Click slideshow to begin
A nice article from the city planners has a far
more official answer
than I do, but I would add that I see potentially rampant growth, quicker than the city might be ready for, west of the 5 / 126 freeway as the economy gains momentum, and builders continue to move forward with the
Newhall Ranch Project
.
I see a gentrified Newhall, a wall of homes along the Saugus/Canyon Country corridor, where before there was wide open space, substantial changes for Canyon Country, including substantial growth in the Vista Canyon area south of the 14, and depending on Cemex and the high-speed rail, some serious real estate upheaval there as well. I am looking into the ambitious city plan that calls for a 5th major neighborhood: Porto Bella. It is to be a high density almost urban, walk-able village set between Saugus in the north and Newhall in the south in the mountainous area now being cleaned of bermite. While we likely won't see this breaking ground in 2020, we can still plan for the future accordingly.
Where Can You Go to Get the Best Jogging In?
The city's system of Paseos certainly beats the heck out of jogging circles at a high school track.
The
Santa Clarita Paseo map
is here.
How did the city of Santa Clarita get its name?
What is the most important issue facing Santa Clarita today?
According to the city's website, it is public safety. Strange, since Santa Clarita is ranked #3 in the entire nation by Parenting Magazine. The city has no police force of its own, relying on L.A. County Sheriffs for most law enforcement. A quick breakdown of issues, according to a poll of citizens found the following issues:
Public safety 21.3%
Water availability (drought) 16.3%
Jobs and the economy 13.5%
Education/schools/higher education 9.5%
Nothing/no issues/everything is fine 8.3%
Traffic 7.0%
Government 5.3%
Overpopulation/controlling growth/development 4.3%
Transportation 3.0%
Environmental issues 2.0%
Moral issues 1.8%
Affordable housing 1.3%
Healthcare 1.0%
Poverty 0.8%
Other 3.3%
Don't know/refused 7.8%
Is there a "one-stop shop" of information about city services?
The
City of Santa Clarita
has their own website, and
KHTS
and the
Signal
do a nice job too, but a really quick thorough list of all Santa Clarita resources is found at
Santa Clarita Guide
. The city's
Facebook site
is actually quite active and useful too. We have a few you might need as a homeowner listed right here: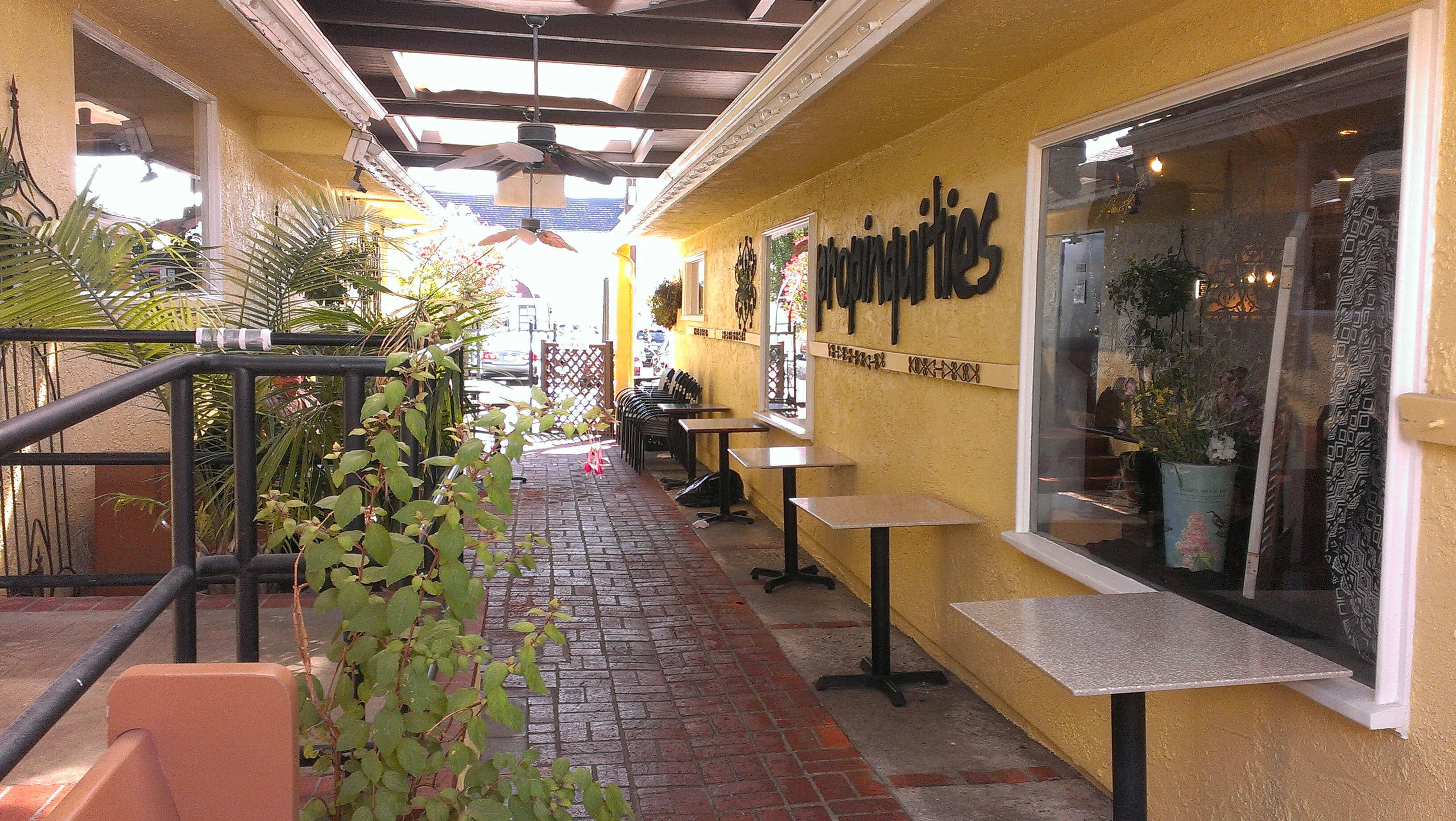 Where's the Best Breakfast / Lunch / Dinner in Santa Clarita?Only 1 Choice!
For breakfast, I won't even break a sweat thinking about it:
The Egg Plantation,
in Newhall. Someday, I might not see a throng of people waiting for a chance to get a taste of their omelets and waffles.
For lunch…this one's tougher… many good ones… But I'll go with
California Fish Grill
at the Valencia Town Center Mall. Excellent prices on freshly made fish tacos and fish plates… And I'm not all that big on fish! A burger at any of the three
The Habit
franchise burger restaurants has to run a very close second place.
For dinner…Dozens of choices, but only one place has zero derogatory remarks from everyone I know, and I know why…
Topper's Pizza
, on Valencia Blvd. It is family-friendly, also has sports, beers, wines and absolutely perfect pizzas… I know it's not a 'high-brow' choice, but the heart wants what it wants.
Not a simple exercise and I wish I could do a slew of honorable mentions… but… Just 1 choice.
How wealthy is Santa Clarita, in general?
According to the L.A. Times, Santa Clarita ranks number 50 out of 262 L.A. and Orange County communities in MEDIAN HOUSEHOLD INCOME… Median in this case: Half the people make more than this, and half the people make less… You know what? I just happen to have a
link to all the demographic info for this.

What is there for kids to do in Santa Clarita?
I answered this question, and a few others on Quora.com. Take a look at:
Is there anything happening in Santa Clarita? What's there to do in Santa Clarita?
Of course, there is. Here is an updated events calendar.
More questions? Check out the amazing and comprehensive Santa Clarita Advisor page for an even bigger selection of all things SCV.