5 common dilemmas home sellers face:
1.
How do I set a perfect selling price?
2.
As a seller, what do I pay for at closing?
3
. How do the negotiations go?
4.
How do I sell my home without lowering my price any further?
5.
How do I execute a 1031 exchange? Will it help me avoid taxes?
1. How do I set a perfect selling price?

The best way to figure out the price of your home is to do a comparative market analysis, (CMA) based on a few properties that are on the market now AND many properties that have recently sold.
Thinking of setting a high starting price, and then lowering it? NO!!!!!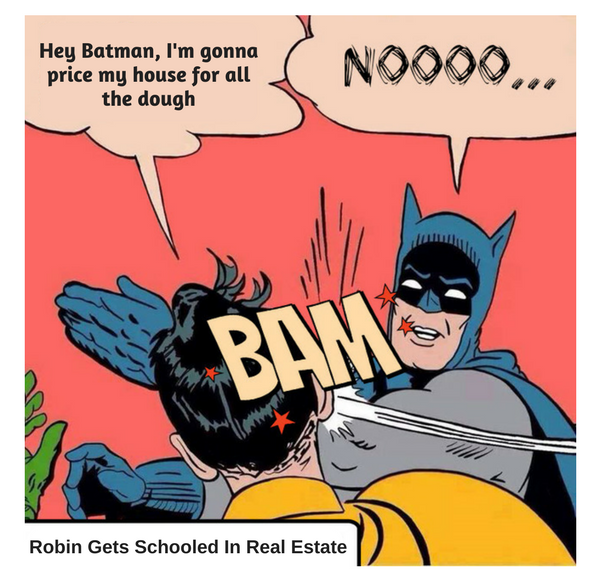 Most sellers don't want to hear that their home isn't going to bring a higher price than the one down the street that sold 6 months ago. But, they may be unaware that the sold home had a ton of upgrades, and was in far better condition than their home is.
A CMA will flush these facts out.
Chase.com's LIVE VALUE MAP is a good starting point:

To get a
more accurate evaluation of your home's suggested list price
, get a free PERSONALIZED CMA. TON'S OF DATA POINTS.
Despite some grumblings, few if any agents would list a property for too high of a price just to generate a higher commission. The house will just sit on the MLS gathering dust and the agent knows they'll be the one to blame. Later, the home will start to be discounted even below the original asking price because it has sat on the market for too long.
Conversely, listing for too
little
to generate a quick sale is also not in an agent's best interests either.
The solution: Choose experience over any other factor… An experienced Realtor will throw open their toolbox full of pricing scenarios and generate a far more accurate sales price, than Zillow or a bank. The inescapable fact to take away from all of this: It is vital that the price of a home be set correctly on DAY ONE. Further adjustments will give mixed signals to buyers and will both cool off any interest, and confuse the market, delaying your sale, and likely costing you in the long run.
2. As a seller, what do I pay for at closing?
Typically, the following:
Real estate commission
disclosure reports
existing encumbrances
pest inspection/termite report

transfer tax ($1.10 per $1,000 of price)
escrow fees (split proportionately to buyer/seller)
Oh, and a seemingly
massive
chunk to the Franchise Tax Board, for
sales tax depending on several factors covered here, for capital gains
. If this is your primary residence, a certain amount of profit is excluded from sales tax. See the link. The "good news" is that a substantial amount of the profits is not taxed. Consult us directly for your situation.
Sometimes, the seller must pay for attorney fees, courier fees, escrow fees, notary fees, and owners' title insurance premium. These items all will be sorted out by your agents and the lender.
3. How do the negotiations go?
Once you accept an offer to sell your house, you will need to make a list of all the things you and your buyer must do before closing. The property may need to be formally appraised, surveyed, inspected or repaired. I will spearhead the effort and serve as your advocate when dealing with the buyer's agent and service providers. Depending on the written contract, you may pay for all, some or none of these items.
Don't try to hide ANYTHING about your home. You set yourself up for lawsuits if proof becomes available that you knew of a material defect and didn't disclose it to the buyer.
4. How do I sell my home without lowering my price any further?
Offer other enticements beyond dollar bills.
Seller finance is all about flexibility. The 10% down payment that is a typical cause of buyers passing on a higher-priced property, can be addressed by
offering to accept payments in increments
. In a flexible agreement, a seller can give the buyer an option to pay in a set of smaller increments. That way, the barrier to entry isn't as difficult for the buyer.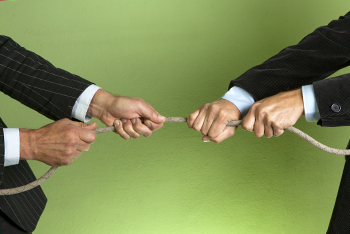 "But this is just one example of a flexible agreement. That's the beauty of seller finance terms. The goal is to make a house easy to buy. As long as it's easy to buy, it becomes easy to sell. It's as simple as that."
Another
creative
way for your buyer to generate down payment money is through crowdsourcing the funds from friends and family with a site such as
zimplemoney.com
There is a calculator on the site that allows them to set up how they will pay everyone back.
If you have a clear agreement and repayment plan, ZimpleMoney makes your loan convenient, reliable and safe. If you don't ask the answer is always no …so buyers,…. start asking.
Offer Other Concessions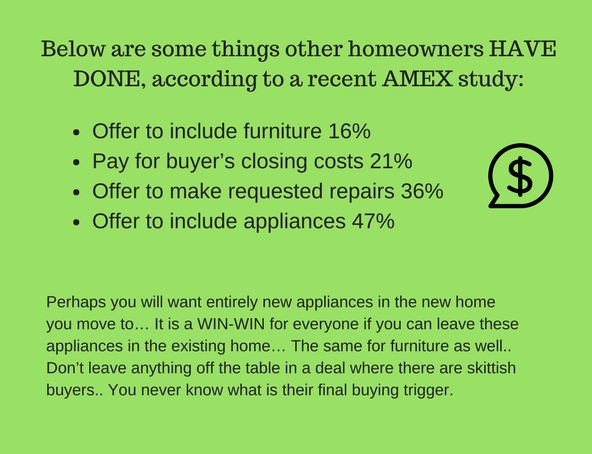 5. What is, and how do I execute a 1031 exchange? Will it help me avoid taxes?
Here's a lengthy primer on the 1031 exchange
.
Basically, the 1031 exchange allows you up to a year to buy another home to become your primary residence when you sell the home you are in. This allows you to avoid paying the sales taxes that accompany a home sale.
Further reading: Check out our real estate magazine Homespun for dozens of other home buyer/seller articles.