Saugus, CA is a fairly sleepy bedroom community tucked away in the northeast corner of Santa Clarita in Southern California. You know what's not sleepy about Saugus? A 31% year over year rise in sold home prices for single family detached properties.
31Percent? Not 3.1? Not .31?
That is absolute madness, and the Fed's continued reluctance to let the market take care of itself in the wake of the pandemic is skewing the real estate market in unprecedented ways. Weary buyers are pulling back… FINALLY. The media has talked about the scarce inventory, but quietly kept mum about just how large the price increases have been. Who new Millennials wanted homes this badly after all, when we were all told they were going to live in their parent's basements until they turned 40. Decidedly not the case, as they are the primary drivers of this bidding frenzy that is giving Baby Boomers back all the money they lost in the 2007 crash, and then some, and then some more.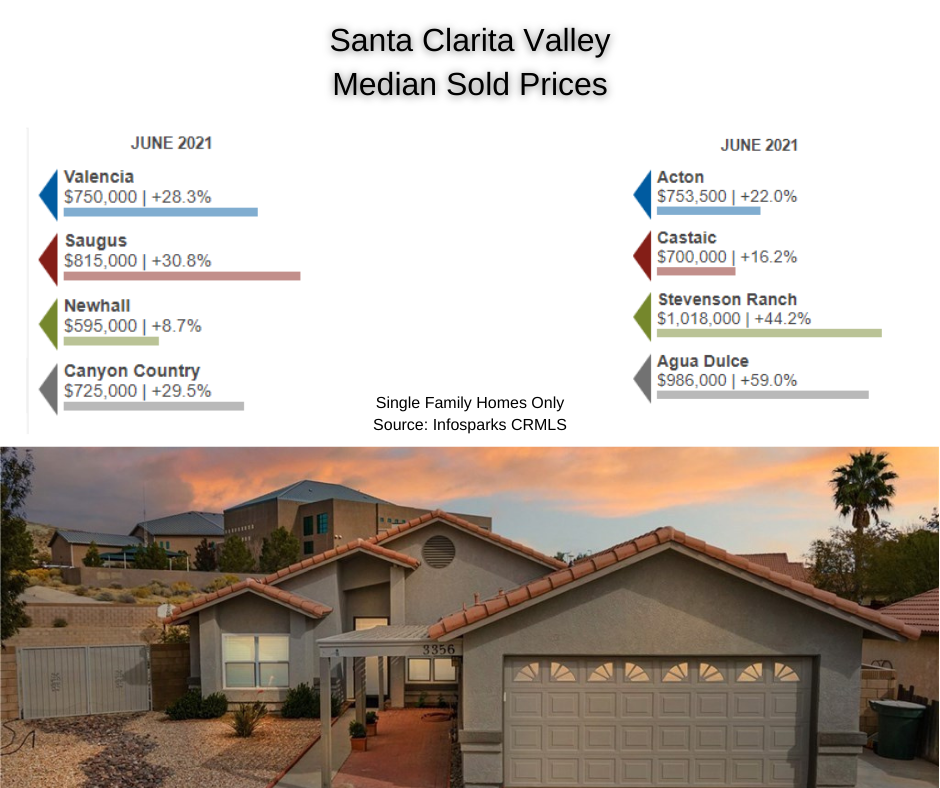 To the south, in the SFV, active listings hit a seasonal low of 610 listings in the last week of April, but are rising and now stand at 768.
Santa Clarita's lowest total during the traditional selling season hit a low of just 212 listings and is now at 277, barely more than we had a Christmas.
This very grinchy market shows signs of returns to normalcy, but I cannot answer the question in this blog until we hear how the Fed plans to deal with these risky inflation reports. If they ratchet up rates, I for one, will be crossing my fingers and hoping the market doesn't overreact with buyers pulling out altogether. If they do, home owners will be in a better situation on paper than in 2007, but not in reality.