There are arguments to be made on both sides of this decision. A recent Lifehacker article suggested the entire argument is pointless. Why? Because I can come up with just as many reasons for you to buy as you can come up with reasons to rent, and they cancel each other out, until you get to the emotional arguments. But let's stick with solid footing here:
Strong arguments in favor of buying are usually:

When you pay off your home, it's yours. You eliminate the expense of housing once you've paid it off.
If the home appreciates more than you've paid in mortgage, interest, taxes, and maintenance over time, you've earned a return, or you break even.
Tax credits help offset some of the cost of homeownership.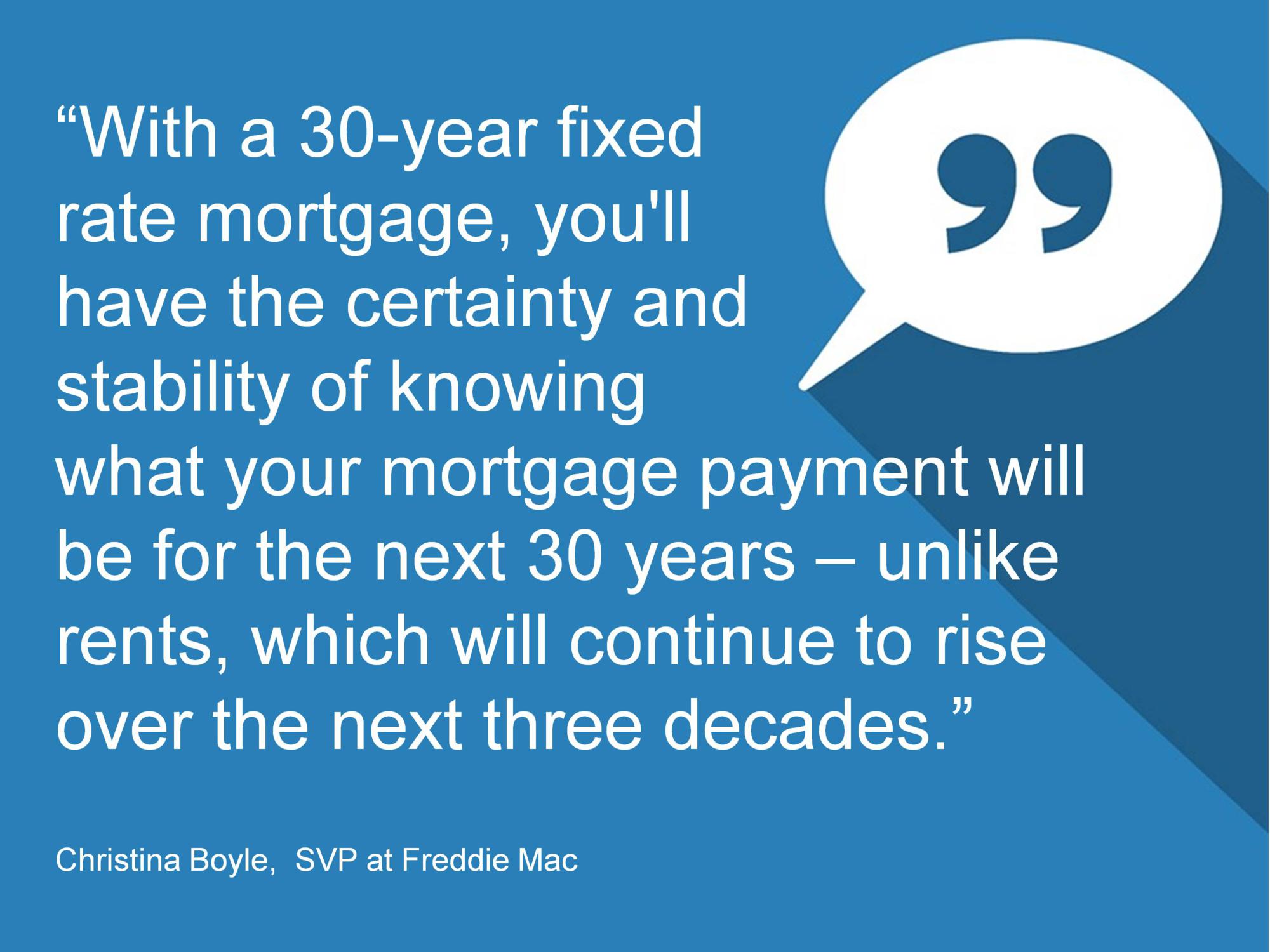 And the equally solid arguments in favor of renting:
You own your house, but you pay quite a bit in interest and taxes.
Renting isn't throwing money away—you get a place to live.
Buying has an opportunity cost—the amount you can invest and earn on the down payment, taxes, insurance payments, and interest.
You don't have to pay for repairs, maintenance, or other issues that come up.
The New York Times has a wonderful rent vs buy calculator that will spell out where it makes the most sense to consider buying. It factors in a TON of info.
A sample calculation it gave me on whether to buy a $450,000 home with the following fictional criteria: 5% down at an interest rate of 4.39%. Live there 10 years and your HOA is $170/mo.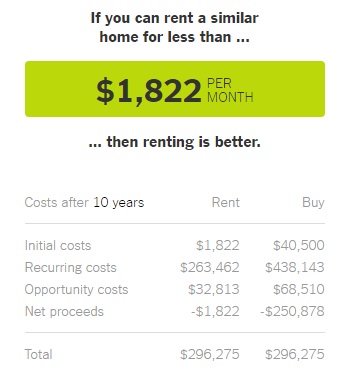 Your mileage May Vary. The point here is, in the Santa Clarita housing market, in 2017, you are in good shape. Home prices are projected to rise at 3-5% for the next 3 years. That's good equity..
If you want to go over the numbers you see on the calculator in person, just give me a call. I'm here to answer any and all questions!