There are ocean views.
There are mountain views.
There are city views.
Why stop there? Rivers, lakes and valleys all deserve their share of the visual love too. When you buy a new home in Santa Clarita, lot premiums with a view are running $35-40 thousand. In England, you can expect to pay 30-60 PERCENT more for a property with a view of the ocean, and there are despicable people going out of their way to create ocean views for themselves. But what about Los Angeles, and Santa Clarita?
We recently closed escrow with our buyers on a home with an awe-inspiring view of Canyon Country from atop Whites Canyon. The view should have equated to perhaps as much as $40,000 IMHO, but based on comparable sales data, it looks like the seller settled for a premium of only about $15,000. Lucky for us. A home we sold in Canyon Country last year fetched the entire $35,000 lot premium that the seller had to pay when she originally bought the property. She got her money back, lot-premium wise. Do most people get their money back?
Now, we are in the seller's role on a property in Mount Washington,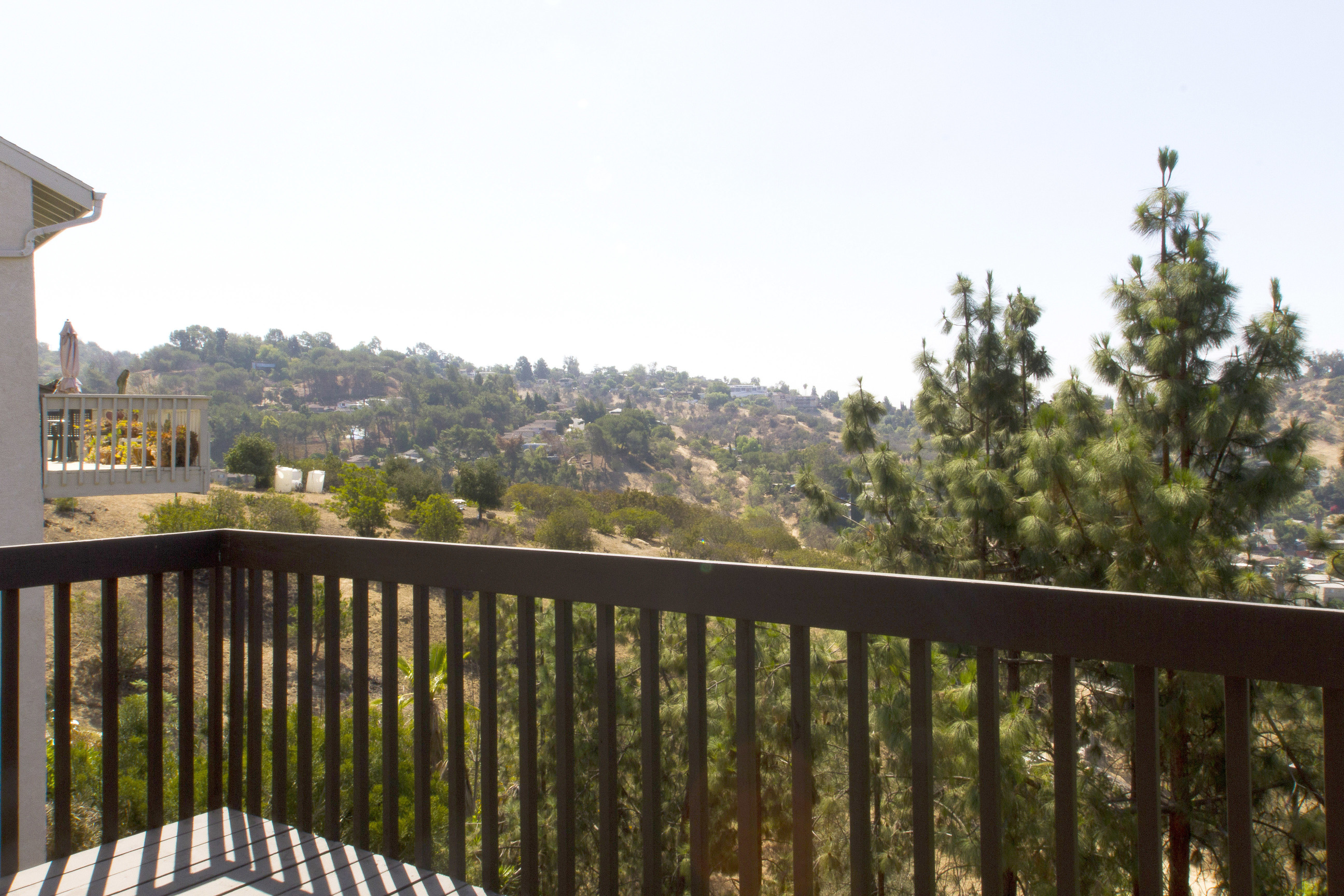 in northeast Los Angeles. The property is 5 miles from downtown L.A. as the crow flies, and 3 from Dodger Stadium. It has a very nice 190 degree view, only partly shown in the image above. 38 seconds into this quick walk through, you can see what the view is on video.
Every other home currently on the market in the area (and there aren't many) is listed for $900k and over. Ours? $795,000. The neighborhood is..seasoned, with a few homes here and there being gutted and re-built. This property is not in need of anything like that, but it is not sold. No offers yet either. We priced it with the city view in mind.
All of this is to say: "Just exactly how much is the view from this home worth?" Views often come with a great LOCATION, such as oceanfront, or riverside. This home sits atop a hill overlooking parts of L.A. nowhere near a lake or ocean. Are views of the city lights worth less then, than ocean and river views (which disappear at night)? I would think city views, with their 24 hour displays, should be worth MORE than ocean or riverside views.
What say you?