Realtor.com has their own list of home buyer FAQ's, but they aren't written as wittily (is that a word?) as ours.

Our preferred escrow company, Pathway Escrow has recently renovated their website, and packed it with tons of information (the real nitty-gritty stuff) for buyers and sellers who want SPECIFICS.

1. How do I get pre-approved? Is that different from Pre-qualified?
2 Stages:

PRE-QUALIFIED:

In this 1st stage, you supply a bank or lender with your overall financial situation, including your debt, income and assets. After assessing this information, a lender can give you an idea of the mortgage amount for which you qualify.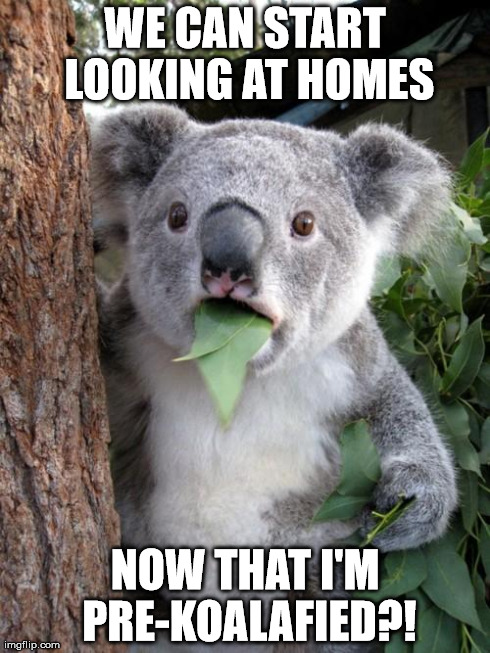 They don't pull a credit report, and this can be done over the phone.. Visit this Trulia article for the 6 Documents You Need to Have To Apply For a Mortgage.


PRE-APPROVED:

If you really want to look at homes with LEVERAGE, get PRE-APPROVED.

In this 2nd, more complex stage, you'll complete an official mortgage application, and then give the lender the necessary documentation to perform an extensive check on your financial background and current credit rating. The lender can then tell you the specific mortgage amount for which you are approved, and in some cases, you might be able to lock-in a specific rate.

When pre-approved, you will get a conditional agreement in writing for an exact loan amount, allowing you to look for a home at that price level or below.

Having this stage complete, sellers will know that they can confidently say 'yes' to an offer, and not have to wait for you to get pre-approved. Sellers LIKE this. Do it BEFORE you fall in love with a home. A great article about many misconceptions on the whole real estate loan process is here.

Or visit here, and ENTER INVITE CODE: SonaGallatin


2. What is the FHA Debt to Income Ratio?
There are two ratios–both of which you must qualify for:


Front End Ratio:
Traditional mortgages require that your total monthly mortgage payment not exceed 28 percent of your monthly gross income, and that your total monthly debt payments — including your mortgage, car loan, student loans and other obligations — not exceed 31 percent of your gross monthly income(Back-End Ratio).

However, the FHA increases these limits, allowing you to have a 31% housing expense ratio (Back-End Ratio) and a 43% total debt-to-income ratio.(Front-End Ratio). You can find these ratios by dividing your monthly mortgage payment by your monthly income (Front-End), or by totaling up your monthly debt payments and dividing them by your monthly income (Back End).

FHA loans also require that you carry mortgage insurance, which is included in your monthly mortgage payment. The more expensive the home you buy, the more expensive the mortgage insurance will be.
Like other loans, you are also required to carry homeowner's insurance, which includes paying the premium at closing, and to pay your property taxes in escrow.


If you want an example of how to calculate your ratio,
visit the FHA site.

Back End Ratio: With this ratio, the lender will consider all of your monthly debts including your monthly mortgage payments. They will also factor in car payments, minimum credit card payments, and any other bills that you pay every month (aside from utilities). They will divide your total debt by your gross monthly income to come up with a percentage. This percentage is your back-end debt-to-income ratio, and it's a key part of the FHA underwriting and approval process. Some lenders will go as high as 45% – 50%, while others are setting the bar lower at 43%.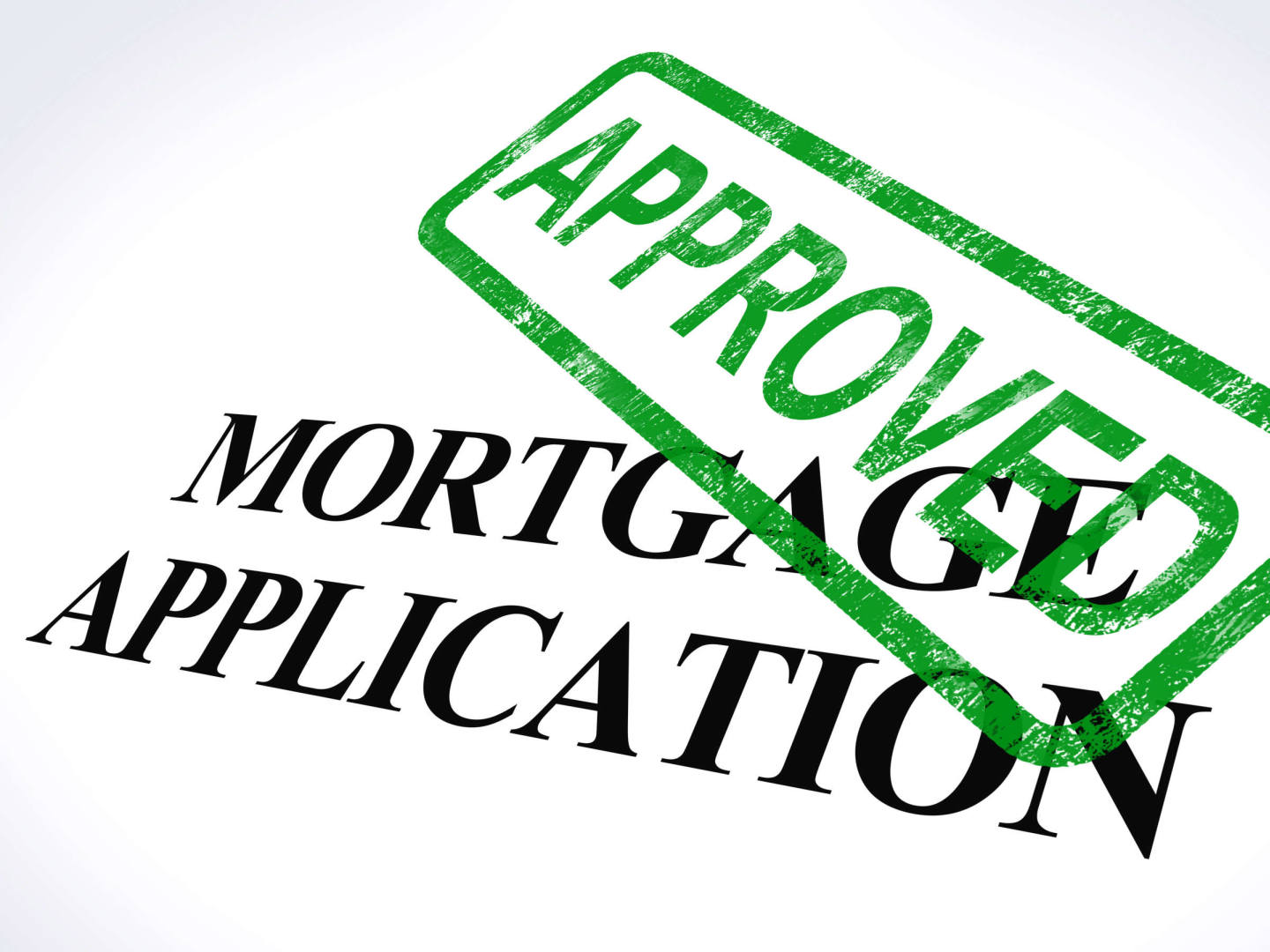 Interested in FHA Financing? Most people end up using FHA loans because they only require 3.5% for your down payment. A disadvantage? You could pay mortgage interest for the entire 30 year term of the loan, while others can remove mortgage interest payments when they have paid off 20% of the home's value. But DON'T let that keep you from investigating an FHA loan solution. It is likely the one bitter pill you'll swallow, until you refinance the loan a few years later. Better than renting!


Checklist of 15 Items Your Dreamhouse Needs To Have For The FHA Loan to Be Granted

Visit the pre-qualifier page to see where you stand.


View "Buying A Home Part One" from First American Title Company.
View "Buying A Home Part Two" from First American Title Company.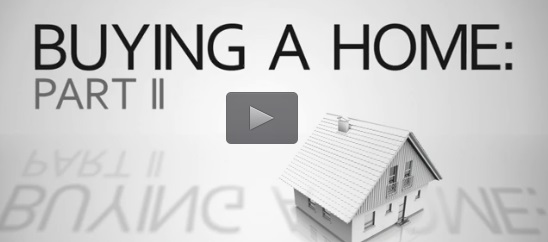 By the way, if you can only afford a condo… check THIS out



3. What is the minimum FICO score needed to get an approval?

FHA: 620. Unless it's not. Now, on Thursdays of even numbered years, it's a tad less… Sorry, but this question by itself cannot be answered, and thankfully so. If all a lender went on was a FICO, we'd have,… well we'd have a housing bubble and crisis. As of late 2015, stories circulate of people getting approved with a 580, and getting declined with a 700.

One lender said: "The minimum credit score for us is only 620 but the PMI is higher every 20 points you go below 740."

Another lender noted: "Well it depends on whether we use a Vantage Score or a FICO Score Version 04 or Version 08."

Good grief, this is getting complicated. But suffice it to say, that if you've been paying your bills, have been a good job for at least 3 years, and pay your taxes, you will be in good shape. However..

You shouldn't get too over-confident about your credit score, if it is merely from a credit card company or CC rating service. One out of five consumers is likely to receive a score that is "meaningfully" different from the score used by a lender to make a credit decision, according to the Consumer Financial Protection Bureau, in a recent study.

While most of FICO's damage points apply to major offenses such as foreclosure, bankruptcy, and debt settlement, there were a few clues relating to the debt to credit ratio credit score impact, at least when it comes to a card getting maxed out:

680 credit score with 1 credit card maxed out

= 10 to 30 point drop in score

770 credit score with 1 credit card maxed out

= 25 to 45 point drop in score

Focus on paying down the amount you owe on your credit cards so each one has an available credit of at least 50 percent. Doing so improves your debt-to-credit ratio and in turn will improve your credit score. Mike Meena, a highly regarded local mortgage broker
recently sent me an email describing a tactic you DO NOT want to use to try to raise your score.


4. What are 10 'No-No's For Buyers?
1. Looking at a property in its current state and deciding it can't work for you. If you've seen even one Property Brothers episode, you know a home can SERIOUSLY be changed. Be flexible.
2. Talking out loud about the property AT ALL if the seller or their agent is around. Sellers can be offended by you mentioning the carpeted bathroom is gross.
3. Sleeping on it. The house the you fall in love with today and want to offer on tomorrow might be the house someone else saw yesterday and will make an offer on today.
4. Ignoring your agent's advice on your offer price and low-balling. Sometimes a seller will counter your offer back, but some low-ball offers are rejected in silence. The seller will decide it is better to say nothing at all than to say what's on their mind when a ridiculous offer is presented.
5. Not having all your financials completely sorted out. Beyond the pre-approval, do you have your down payment money IN THE BANK? Do you have phone numbers of your employer(s) at the ready? Do you have your bank statements printed? If it takes a week to coordinate a transfer of funds, or 10 days for a loan underwriter to even begin looking at your file because you've got incomplete data, you may miss a deadline from the seller, and lose the deal. Don't overthink it either. Provide only what is asked for, and answer only what is asked. Buyers have almost literally talked themselves out of a deal.
6. Don't take on any additional debt, or add a new credit card.
7. Change jobs unless it is the same line of work for equal or higher pay.
8. Don't allow anyone other than the lender you are working woth to make an inquiry on your credit report.
9. Don't change bank accounts or transfer money within existing bank accounts.
10. Purchase a car or even that nice sofa to go in the new home.

If you want to sound all smart and educated-like, peruse these mortgage terms.



5. Why does my FICO keep going down?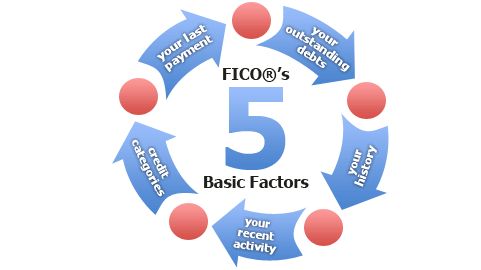 According to the FICO website, credit utilization, and opening new credit lines are two often overlooked causes of a credit score dropping… If your credit cards are beginning to get maxed out, they see this as a red flag, regardless of whether you are paying everyone on time.

While I'm on the subject, DO NOT go car shopping, furniture shopping, or plan any big vacations that tie up your credit, or show new inquiries on your credit line... Be as quiet as a mouse while you are trying to get approved for a loan. It is okay to check your own credit, but don't do anything that would set off inquiries in a variety of different areas. Here is how your FICO score is created.


6. What is the SINGLE BIGGEST WAY to save money on my home?
Make extra payments on the mortgage. Let's say your 30 year mortgage has a monthly payment of $1250. The bank is none too thrilled, but MUST accept your payment of $1350. Keep doing that every month, and you will pay off your home early, and save over $34,000 in interest. If you have an existing mortgage, it's never too late to start. Here's a calculator for figuring out what you can save if you start now.


7. What the hell is PMI, and why isn't it a four letter word instead?
Don't judge it too harshly, for without it, many home buyers would have to remain renters as this allows banks to take risks on their mortgages. Conventional loans require 20% down, and thus require no PMI. Anything short of that, and the bank wants a little insurance.

You are required to pay the PMI until the bank has received 20% of the loan value back, either through your consistent mortgage payments, or through appreciation of the property. To prove the property has gone up enough, you'll need to get it re-appraised. Depending on your lender, you can pay it as part of the monthly mortgage, annually, or in one lump sum up front.

The cost varies, but here is a calculator to give you a ballpark on what it could cost.
You should also look into A Mortgage Credit Certificate (MCC).
The MCC Tax Credit is a federal credit which can reduce potential federal income tax liability, creating additional net spendable income which borrowers may use toward their monthly mortgage payment. This MCC Tax Credit program may enable first-time home buyers to convert some of their annual mortgage interest into a direct dollar for dollar tax credit on their U.S. individual income tax returns. The program offers first-time buyers a 20% federal income tax credit.

Requirements:

Be a first-time home buyer or


Qualified veteran. See Heroes Earning Assistance and Relief Tax Act of 2008.
You will have to meet credit, income limits and loan requirements of the lender, insurer, and CalHFA.
You will have to live in the home you are purchasing for the entire term of the loan, or until the home is sold or refinanced.
Property Requirements:


The home's sales price must be less than the allowable sales price limits in the county in which you are purchasing a home.
Maximum property size of 5 acres.
The home must be a stand-alone single family residence.
The home can be a detached unit within a planned unit development.
The home can be a condominium or attached unit in a PUD.
Property must meet the requirements of CalHFA , the Lender and the mortgage guarantor/insurer.
Guest houses, in-law quarters and "Granny units" may be eligible.
To learn more about an MCC, visit the MCC Lender List.


8. I finally found the house I dreamed of. How do I make sure I get it?
In today's competitive seller's market, you can almost expect to see your offer for a home go up against other offers. Honestly, 75% of the time, the highest offer wins, and that's it. But there are times when the highest doesn't win.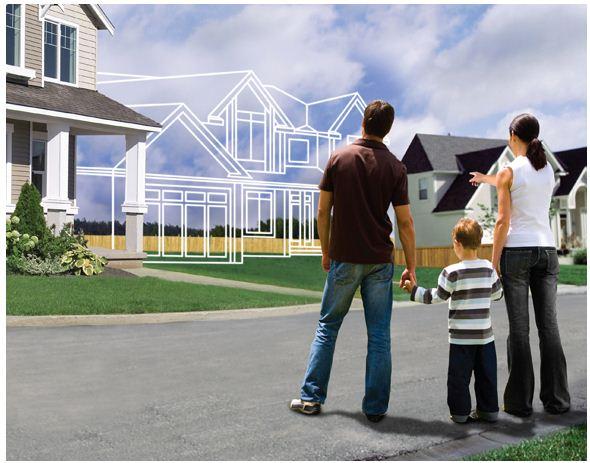 Offers that are loaded with contingencies such as inspection and appraisal timelines can take the punch out of seemingly good offer. Other factors:
ability to close in a reasonable time,
contingencies on the sale of a buyer's existing home
down payment amounts and more.

So, don't be disillusioned if you are outbid. Sometimes, we have gotten the deal because a seller simply liked our buyers better than the others. One way to remind the seller who you are is with your offer letter. Realtor.com has an article on how to write a great one, but do not just copy and paste their examples.
http://www.realtor.com/advice/buy/the-offer-letter…


9. Is there free money to be had for down payment assistance?
Yes. One of the most well-hidden facts about home buying, is that there are people/institutions/agencies that are giving away money to first-time home buyers.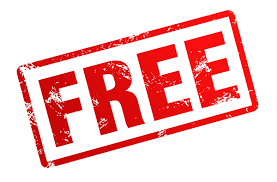 Call 'em crazy, but they do. Here's a CLEARINGHOUSE website for people looking for down payment assistance. Also visit downpayment resource.com

One of the more high-profile programs for home buyers is the Daisy Down Payment and Closing Cost Assistance Program.

Another great option is the Platinum Grant Program. It does not need to be repaid, and can lower your out of pocket to 1/2 of 1 percent! If you don't qualify for that, perhaps you can qualify for a 1% down payment loan from Quicken. Bank of America and Chase have also quietly introduced these products.

Visit our Home Buyers Resource Page for even more programs and info.


10. About eligibility for the Fannie Mae or Freddie Mac loans: The income requirement is hazy to me. How does one learn what 100% of the area median income for my household size is, and how would I learn if my metro area would be one of the exceptions that allow higher percentages?
Before I forget, here's a link to the particulars of the 3% loans which allow you you to both buy AND rehab a property, all in one monthly payment scheme (The Full FHA 203K loan)… And don't even get me started on how easy teachers have it… Make a few concessions, and you can get a home for 50% off!!!
To Sign Up For a customized email list with YOUR Crtieria, just fill out the Contact Form on this page, and put your criteria in the COMMENTS field. TYPE "EMAIL ME BUYERS LIST" in the same field, and we'll get your list prepared.
We have dozens of other suggestions in Homespun, our daily real estate news and features magazine.